THANKS FOR ALL OF YOUR CONTINUED SUPPORT!
Ashland-Tomcats.Com has enjoyed a wonderful five year run
on the internet and has been a gathering place for the graduates
of Ashland and Paul G. Blazer High School.
However, due to a growing number of graduates who missed out
I have decided to revamp Ashland-Tomcats.Com and make the content available on Facebook.
After you sign up for an account, please look for the Ashland-Tomcats.Com group and become a part of our team.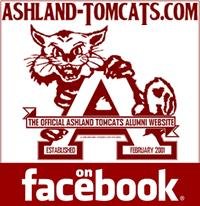 Thank you for making Ashland-Tomcats.Com
such a wonderful, spirited website.
Doug King